Finance Management for Profitability
Get control over your business with Entution!
Increased Productivity
Streamline operations with the ability to track transparency of accounts, eliminate revenue leakages and speed up decision making.
Read More
Master your Cash flow
Balance the cash flows in your business and prepare for contingent expenditures.
Read More
Reports for powerful business decisions
Gain the most reliable and precise business insights at a glance with a wide range of reports and KPIs.
Read More
Handle your taxes with flexibility
Configure tax structures to comply with legislation of even multiple locations across a single platform.
Read More
Smooth Financial Closure
Overview consolidated financial statements across your business units yet, with the real-time view of your transactions, efficiently close month and year end accounts with half the time and effort.
Read More
Looking for a Small Business Solution?
Learn more about how Entution can scale down to provide simple yet powerful features to automate your finance management processes in a single business solution.
Your Business
At your Fingertips
Take full control over your Sales Operations, Marketing Effort,  Finance and Accounting operations, Manufacturing Process, Supply chain Activities and Projects and Services without hassle.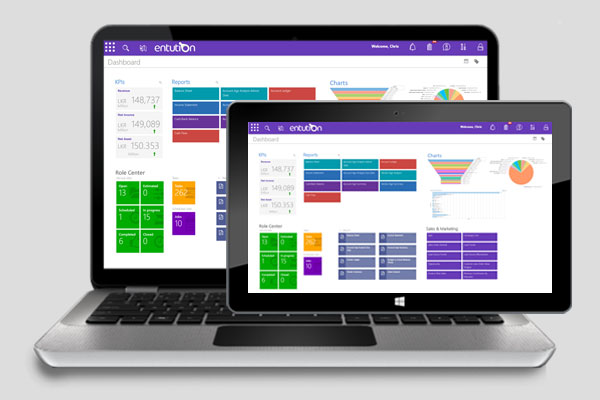 Want to know more about our solutions?