Picture of young colleagues work in office using computers. Looking aside.
Financial Management for Profitability
Get the information you require, when and where you want it the most with Entution Finance!
Finance Management Software ERP Solution for Enterprises
Increased Productivity
Streamline operations with the ability to track transparency of accounts, eliminate revenue leakages and speed up decision making.
Control Your Budget
Monitor and compare the progress of set goals.
Master Your Cash Flow
Balance the cash flows in your business and prepare for contingent expenditures.
Reports for powerful business decisions
Gain the most reliable and precise business insights at a glance with a wide range of reports and KPIs.
Handle your taxes with flexibility
Configure tax structures to comply with legislation of even multiple locations across a single platform.
Smooth Financial Closure
Overview consolidated financial statements across your business units yet, with the real-time view of your transactions, efficiently close month and year end accounts with half the time and effort.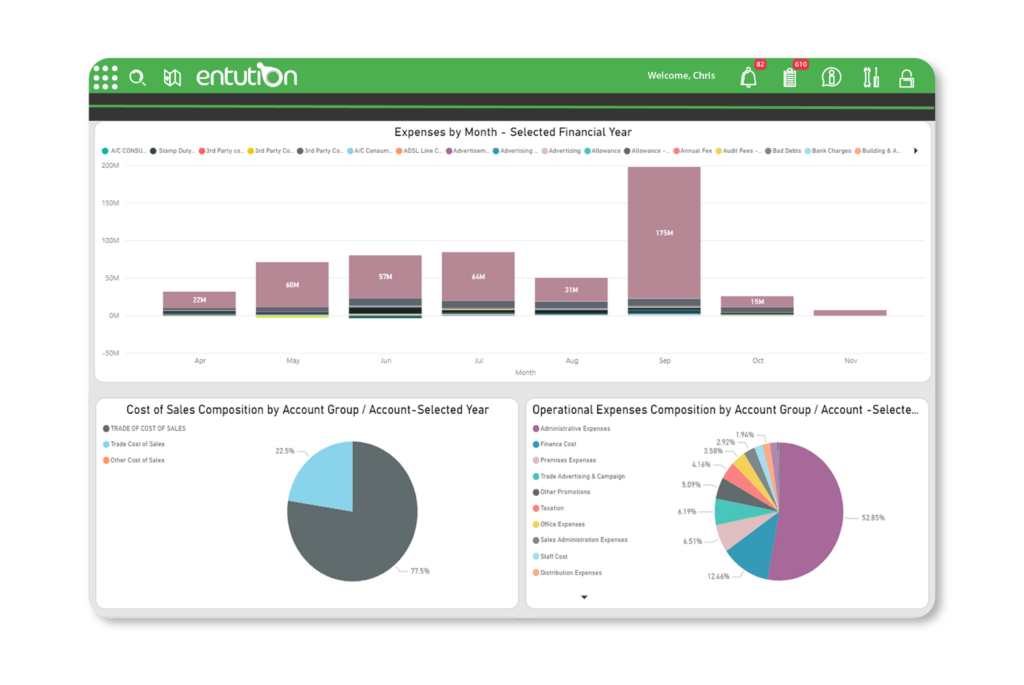 Get a Full View of your Business
At your fingertips
Entution Finance provides support for project accounting, management accounting and financial accounting in real time with Power BI-Dashboards that keep decision makers informed of the enterprise performance, and what actions are required to meet corporate goals.