Unparalleled Control and flexibility over your inventory!
Keep your business running smoothly with Entution.
Batch and Serial number inventories
Maintain and track your inventories via serial or batch numbers at the time of storage and stock transfers.
Read More
Multiple Warehouses
Set up multiple warehouses such as regional or quarantine as per your operational requirements.
Read More
Stock allocations
Allocate stocks for your customer orders to avoid duplicate order-taking for the same items.
Read More
Product conversion
Flexibility to adjust stocks based on quality grading of a product, as well as to offer as part of promotional activities such as bundle offers.
Read More
Management Information
A complete range of detailed, real-time reports to empower management for better decision-making.
Read More
Looking for a Small Business Solution?
Learn more about how Entution can scale down to provide simple yet powerful features to automate your business processes.
Your Business
At your Fingertips
Take full control over your Sales Operations, Marketing Effort,  Finance and Accounting operations, Manufacturing Process, Supply chain Activities and Projects and Services without hassle.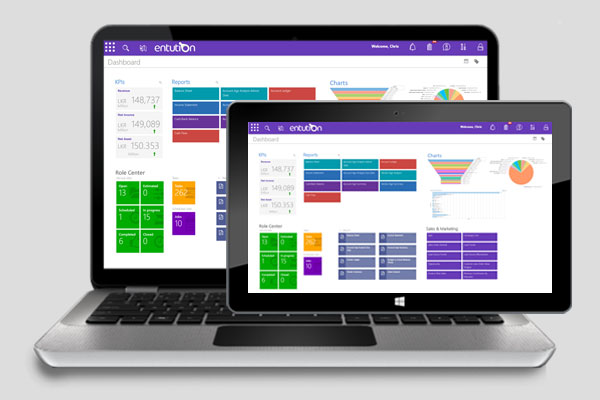 Want to know more about our solutions?