Drive your sales with confidence!
Handle your most challenging sales functions with simplicity!
Better Visibility
Monitor the best performing customers and products based on sales patterns.
Read More
Sales Targets and Commissions
Entution allows you to set sales target and comprehensive commission structures to motivate your teams and drive sales for profitability.
Read More
Advanced Pricing
Entution's pricing models provides you with the flexibility to delight your customers with more discounts and promotions.
Read More
Multi-Currency
Entution facilitates you to prepare invoices and accept payments in your preferred currency with capabilities in maintaining exchange rates.
Read More
Looking for a Small Business Solution?
Learn more about how Entution can scale down to provide simple yet powerful features to automate your business processes.
Your Business
At your Fingertips
Take full control over your Sales Operations, Automate sales processes, Improve Marketing Efforts, CRM, Finance and Accounting operations, Manufacturing Process, Supply chain Activities and Projects and Services without hassle.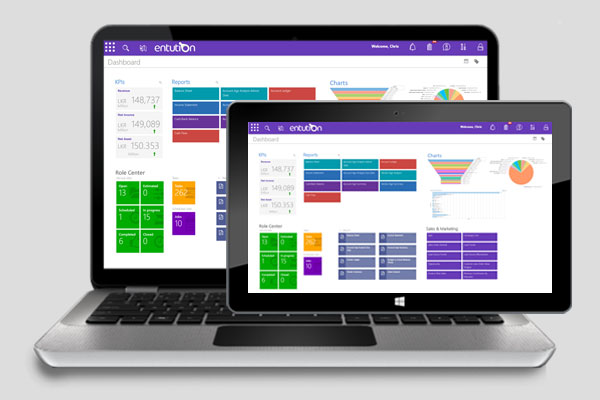 Want to know more about our solutions?